Contact Indianapolis Plastic Surgeon Dr. Barry Eppley
Dr. Eppley is conveniently located in two locations in the suburban Indianapolis area, both of which are in the OLOGY spas of the Indiana University Health North Hospital in Carmel (formerly known as Clarian North Medical Center) and the Indiana University Health West Hospital in Avon (formerly known as Clarian West Medical Center).
INDIANA UNIVERSITY HEALTH NORTH HOSPITAL
(Formerly known as Clarian North Medical Center)
116th and Meridian Streets
(3 miles north of I-465 on US 31/Meridian Street)

Carmel, Indiana 46032
317-814-4100
We are located on the first floor in the MOB (Medical Office Building), Suite 140,
just inside the entrance.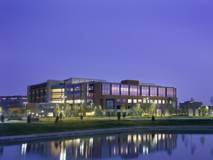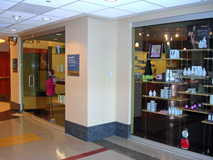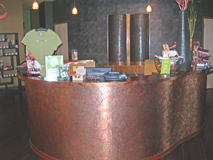 Located just inside the MOB entrance front desk awaits to greet you!

INDIANA UNIVERSITY HEALTH WEST HOSPITAL
(Formerly known as Clarian West Medical Center)
1111 North Ronald Reagan Parkway
(10th Street and Ronald Reagan Parkway, 3.5 miles
west of I-465 on 10th Street)
Avon, Indiana 46123
317-217-2200
We are located in the Women's Center, Suite C1200 on the first floor.
We are located right down the hallway from the Women's Center entry!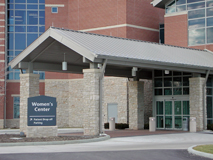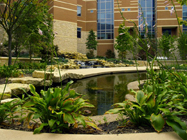 Women's Center entrance Spa overlook onto the gardens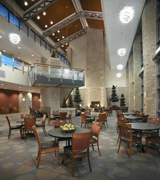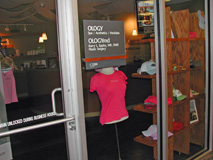 The soothing environment of Indiana University Health Front entrance to Ology in
the West and its design is a perfect fit Women's Center for our patients

Front desk of Ology where we await to meet you!
THE MERIDIAN PLASTIC SURGERY CENTER
170 West 106th Street
Indianapolis, IN 46290
Telephone: 317-575-0110
The Meridian Plastic Surgery Center is Indiana's premier free standing accredited facility dedicated exclusively to plastic, cosmetic and reconstructive surgery. It is located in northern Indianapolis and on well known Meridian Street. It serves the unique needs of patients of all ages. It was originally opened in 1990 and has provided successful plastic surgery to tens of thousands of patients. It is the primary facility where Dr. Eppley performs most of his elective cosmetic surgery and some reconstructive plastic surgery when insurance permits. The center is licensed by the Indiana State Board of Health and is accredited by the Accreditation Association for Ambulatory Health Care, Inc. (AAAHC).