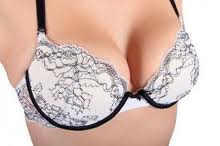 Breast augmentation remains one of the top cosmetic plastic procedures requested with over 300,000 performed in the U.S. in 2011. The majority of these breast enhancement operations were done with silicone gel implants, accounting for nearly 70% of devices placed. Unlike ten years earlier, almost all breast implants placed were saline-filled. But that changed dramatically when silicone implants were approved again for commercial use in 2006.
Why has silicone gel become favored over saline for many breast augmentation patients…even though they cost more? Two simple reasons…how they feel and how long they last. Saline implants have a tendency, particularly in thin women with little breast tissue cover, to give a rippled or wavy feel to them. This is particularly evident if they are placed above the muscle. Silicone implants have a much lower occurrence of this aesthetic problem whether they are above or below the muscle. In addition,  all breast implants have a limited lifespan before they will need to be replaced. Silicone implants usually last longer because their mode of failure is not instantaneous, unlike saline which can suffer abrupt deflation.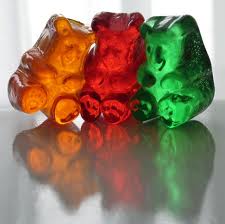 But silicone gel breast implants are not perfect. While a gel filling is still better than water, it is an implant that will eventually fail with extrusion of the material outside of the containment bag. This will still necessitate replacement at some point. This one liability has led to the development of the "gummy bear" breast implant. The recently FDA approved breast implant is a high-strength or highly polymerized silicone gel that holds its shape. Even if the implant shell should rupture, the implant will hold its shape. The feel of this new material, soft and squishy, has led it being coined with the name like that of the gummy bear candies.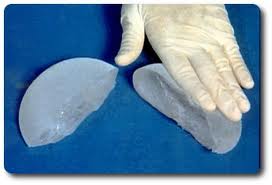 Because of its shape retention, these gummy bear implants have no significant risk of material migration or leakage. This can be appreciated when you cut into them as the material does not run or have any flow to it. If you completely removed the surrounding containment bag or shell, the material maintains its shape, very similar to removing the mold after making Jello.
With the FDA approval for the company, Sientra, to manufacture and distribute gummy bear breast implants, they will soon be available for women to choose as an option for their breast augmentation. The other two breast implants manufacturers, Allergan and Johnson & Johnson, will undoubtably be following with their approvals shortly. New devices releases will catch a lot of press and expect to hear a lot about the gummy bear breast implants for the rest of 2012.
Are gummy bear breast implants perfect…no. With their advantages comes their own set of liabilities. They will likely cost more per device and their more stiff silicone shape means a bigger incision will be needed to put them into place.
Dr. Barry Eppley
Indianapolis, Indiana   
Tags: dr barry eppley, gummy bear breast implants, indianapolis